Introducing Phase Manager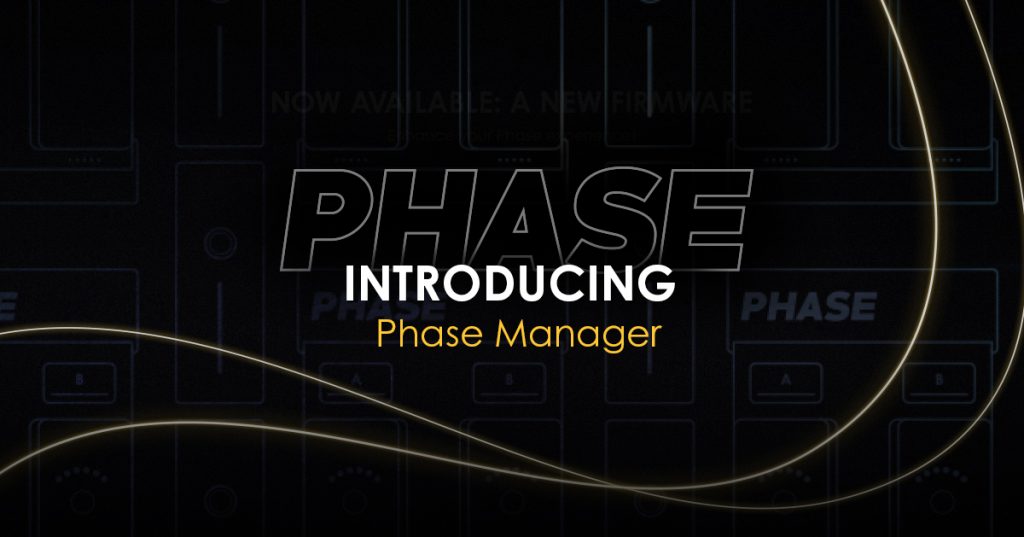 We are happy to announce the release of the new configuration software "Phase Manager".
As Phase has evolved with the latest firmware update, so must do its configuration software to ensure the best product experience since the moment users plug Phase for the first time. This is why Phase Manager has a new structure, a new interface design, and added features and functionalities that translate into more customization options for Phase users.
More than just configuration settings: Phase Manager provides real-time information about your device.
Besides configuring and customizing the product, Phase Manager also provides users with real-time information about their device, so they understand the product performance in a better way. Users will be able to see immediate product behavior, such as Remotes' battery percentage and connection status in the software dashboard.
Phase Manager offers a new and simpler updating process for Phase.
With Phase Manager, users can enjoy a modified and simpler updating process. This is an important change considering the release of the firmware version 5 together with this new software.
Now, all Phase elements are updated automatically at once in just a few minutes.
To learn more about updating your Phase, don't miss this step-by-step guided tutorial.
Downloading and updating Phase Manager will be much easier.
Phase Manager is available as a cross-platform software, which represents an important improvement as it will allow us to send updates and improvements to users in real-time. Phase Manager is available for macOS, and it will particularly facilitate the process for Windows users since it is no longer required to re-download the app with every firmware update in the Windows Store.
An elevate software in terms of connectivity and accessibility.
With Phase manager, users can enjoy enhanced connectivity, as we have solved minor USB connectivity bugs. Phase Manager is also available in three languages: English, French, and Spanish, as requested by many of our users.